Do I need planning permission?
We act as your agent. We know planning legislation can be very overwhelming. We have steered many householders to achieve their desired house redevelopment.
Single/Double Extension
Loft Conversion
Garage Conversion
Outbuilding/Detached Garage
Porch extension
Multiple Category
Structural Design - if you are proposing to alter or extend your house, or construct a new one, you will need professional advice early, and most likely the preparation of structural design calculations (to British Standards or Eurocodes) for submission to local authority in accordance with Building Regulations - as well as for the builder. Our business covers:
Extension
Loft Conversion
Internal alternation
New Build
Basement
Foundation
Feasibility Study
If your building is showing signs of movement, such as cracking on the walls or ceilings it may be due to movement of the foundations caused by either subsidence or heave. We have structural engineers who are highly experienced in defect diagnosis and will inspect your property. Our engineers will advise you on the cause of the problem, and provide you with a report for presentation to your insurers if necessary.
Crack diagnosis
Wall failure
Retaining wall failure
Floor sagging

Chartered Engineer with MICE
Institution of Civil Engineers
Chartered Engineer with MIStructE
Institution of Structural Engineers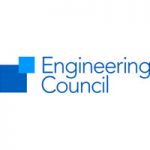 Chartered Engineer with CEng
Engineering Council